The student team (FEM Social Media Action Team - shortly Action Team) lead by Ing. Václav Lohr, Ph.D. is responsible for communication on the social networks of the faculty.
Currently managed social networks:
How to request promotion on social networks?
We prefer communication via e-mail: smat@pef.czu.cz.
Any promotion on faculty social media must be in accordance with the internal rules of the FEM Action Team, which include procedures to optimize the impact of communication on networks and the authority to decide on the final form and content of the status.
A little history:
The social media of the Faculty of Economics and Management started activities in 2009. The first social network, which FEM started to use in May 2009 (still unofficially), was Twitter. In October 2009 Facebook started to be used.
First Tweet FEM: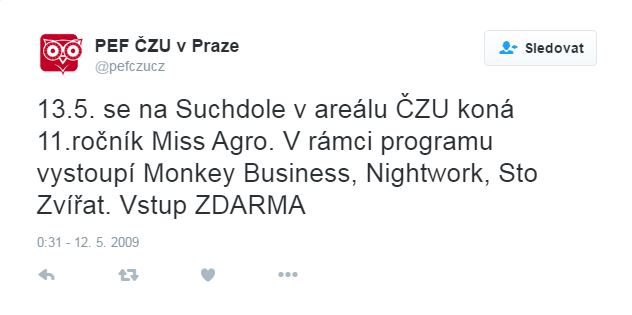 First FEM Facebook status: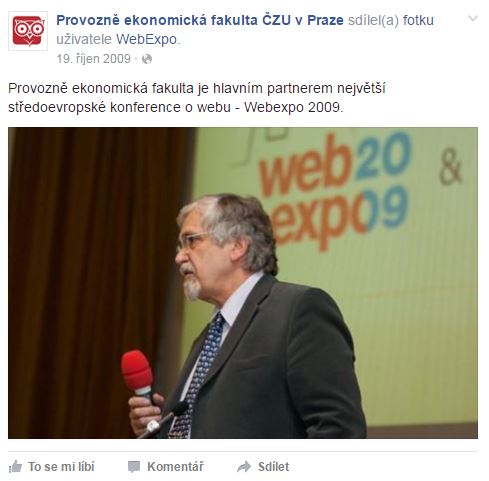 Facebook FEM received by now 10.000 followers.