The Test Center FEM (TC) was created in 2015 and is located on the ground floor of the Administration building (in Czech Rektorát) of the Czech University of Life Science in Prague. It is a unique test center that brings the Faculty of Economics and Management among the leaders in the electronic testing of students' knowledge.
The FEM Test Center is equipped with 48 workstations, on which a specific environment is set. Each student has the predetermined reserved computer at a specific time selected by the student. From the specific computer, there is limited access only to the given test in Moodle system. The system algorithm distributes the students' placement in a way that it is not possible to write a test from the same subject on computers located side by side. The entire room of the Test Center is monitored by a number of cameras and the record is stored for any eventual needs of disciplinary proceedings.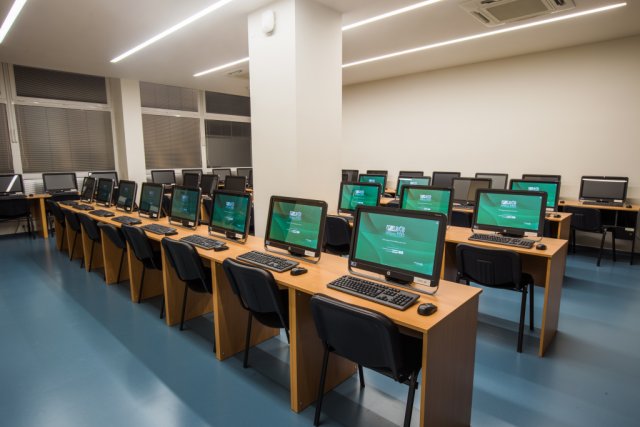 The room can be accessed only after an identity check and through a safety frame to check if students enter the room without a mobile phone and other not allowed devices. Students can store their stuff in lockable cabinets that function on a fifty-crowns deposit. The behaviour of test students is under pedagogical supervision during the testing, directly at workstations and through camera records.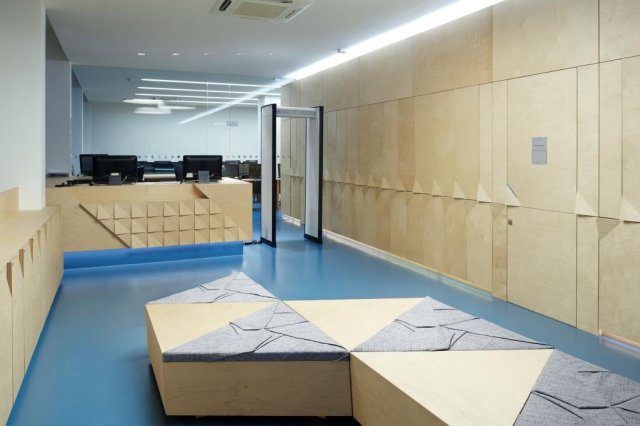 For calculations, students in the TC can use only MS Excel or MS Windows calculator (Calc). Own calculators or phones are not allowed and a student with these devices is not allowed to access into the Test Center space. Students are allowed to use paper materials that are distributed to TC by the departments and are stamped by the departments. The TC employees, upon request, issues these materials to students and collects them again when students are leaving the Test Center.
Teachers who use the FEM Test Center for credit tests and possibly final tests will save time during seminars or any additional examination times. The FEM Test Center allows students the flexibility to sit for the test on any time on weekdays from 8:00 a.m. to 7:20 p.m. (this is the final time when a test of maximum duration of 70 minutes can be started). For students of the distant study programmes, the Test Center is also available in the semester and the examination period during some weekends.
The capacity of the Test Center is more than 400 students a day.