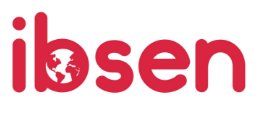 In March 2017, the AppVenture Student Development Team began a cooperation on preparing a new website for the International Business Studies Exchange Network (IBSEN).
The student team has created a complete set of website graphic designs, including the colors of the design, the logotype and the font selection for texts. The prototype of the pages with the graphic design, which has been selected by representatives of the IBSEN network, is prepared. A video loop has been chosen to briefly guide the users through campuses of selected universities on the home page header. Videos are also planned as a way to present the individual universities within the IBSEN network.
The students prepared a draft structure and content of the website according to the requirements of IBSEN members, such as photographs and videos from universities, information about the universities' research and other programs, student exchange experience etc.
The student development team presented the IBSEN website design at the meeting of representatives of universities involved in this international network held at the beginning of May 2017. Besides the representatives of the Czech University of Live Sciences Prague, representatives of universities from the Netherlands, Italy, Finland, Germany, USA and France attended this meeting. The structure and content of the new website was discussed and the students from the AppVenture team have taken on a number of tasks and recommendations for the final version of the website.
Illustrations from the IBSEN prototype: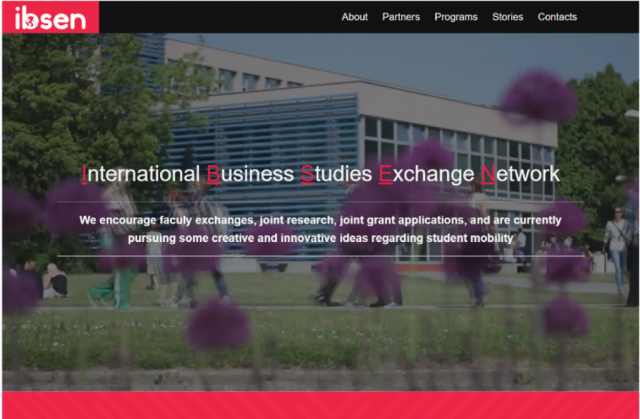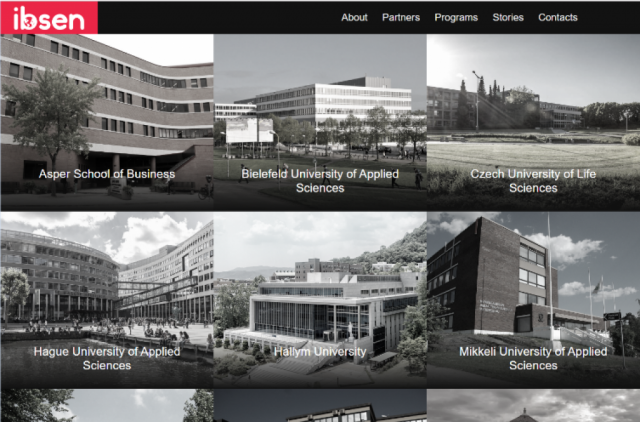 The sections of the new IBSEN website (ibsen-network.com) are About (basic information about the IBSEN network), Partners (member universities), Students (student activities - summer schools, student projects and study programs), Staff (information for lecturers, records from meetings of IBSEN network members), and Contact (a contact form with possibility to address the individual universities). The website was introduced in mid-November 2017 at the meeting of IBSEN university network in the Mikkeli Campus building in Finland.
Further development will continue as the representatives of the member universities are interested in additional functionalities, eg in a photo gallery section. In the next stage of the web development, it is also necessary to implement a complete editorial system. Representatives of individual universities will therefore have access and will be allowed to fill in the content of the website without the knowledge of website coding. The students have developed a detailed manual how to fill in the content (Content manual), which will form the basis for the new editorial system.
The new web site address for IBSEN International Networrk of Universities is http://www.ibsen-network.com.